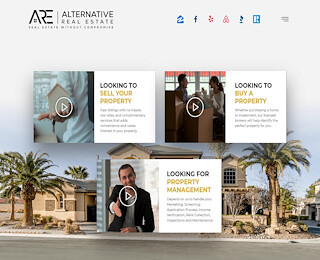 We create higher returns, low turnover, and satisfy our clients. Our rental property management experience lets us maximize your investments and reduce the stress and headache of running an investment property. We have investment properties, and our management style helps us understand and be there for our clients.
Skilled
We are skilled in maintaining your property quickly via our vendor interactions which distinguish us and ensure your tenants are content. Our team has several broker & property agency offices dedicated to serving you. You are our first concern when managing your property, and we ensure you have peace of mind. We listen to your needs, requirements, and concerns to achieve much more as a team.
Trustworthy
For us to manage your property, we need to have your trust. Trust our advice and systems, and in return, we handle your property effectively while you enjoy your desired outcomes. Our clients appreciate and understand that we offer the best return on investment by treating tenants well. At times personalities clash, and a wrong word or tone is enough to spoil a deal, so we handle direct engagement with your tenants while you continue to watch your bank balance grow.
Return on Investment
Property owners lose lots of money on their investment annually because of allowing unsuitable tenants into their property. We are the ideal real estate agent in Las Vegas with huge assets because we understand how a good tenant is great for business. We assess whether a particular tenant is a good fit for your property or whether their lease should be renewed. We go for tenants that have realistic expectations of the owner. We match you with tenants that pay their rent on time and take care of your property. Tenants who respect the property, the owner, and the property manager are good for business. We also match you with tenants who report the needed maintenance through our systems.
Communication
As we embrace the latest systems and technology available in property management, we continue to give you stellar services. We maintain a personalized touch, and we are always ready to pick up your calls and communicate with you. Our housing rental company customer service team is always available to sort out any issues. We understand the importance of having effective communication between the clients we serve and us.
Property Inspections
We do not just hand out keys to prospective clients. In any inspection done our property manager has to be present. We open homes for viewing for all prospective clients that request us. No matter the day or time, you have the assurance that someone will attend to you. Before someone moves into your property, we do a written condition report with attached photographs so that both sides know precisely how the property wash. We do routine inspections, with the first one being three months after the tenant moves in. After every review, a report is done, and landlords can attend inspections.
Please contact Alternative real estate at 702-745-1205 for additional details about our real estate packages.